ENTERTAINMENT | Get Spider-Man: Far From Home freebies
The promotional partnership marks the first-ever collaboration between the two historic brands and comes in celebration of the imminent release of Spider-Man: Far From Home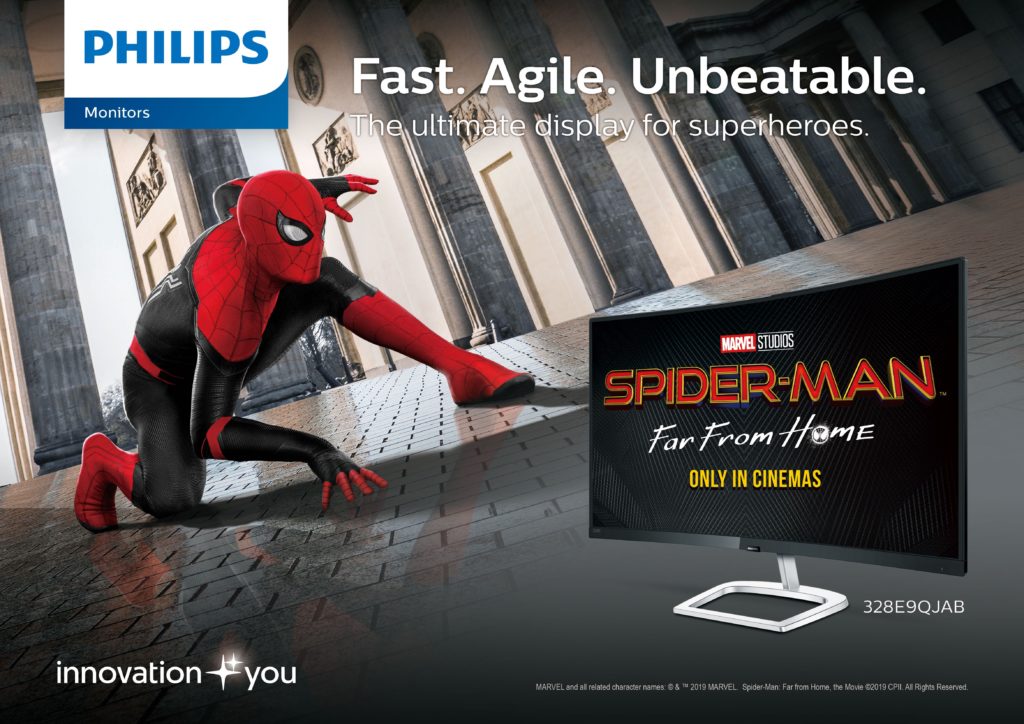 Iconic display brand Philips Monitors will bring superhero visuals to its valued customers this season by teaming up with Spider-Man: Far From Home.
The promotional partnership marks the first-ever collaboration between the two historic brands and comes in celebration of the imminent release of Spider-Man: Far From Home, which lands in cinemas worldwide on July 3.
In the weeks ahead, fans can look forward to special collaborations, including an interactive social media campaign to be held throughout the Asia Pacific region. From July 1 to 31, Philips will present exclusive promotional Spider-Man: Far From Home branding and imagery at in-store displays, and across digital channels and social media platforms.
Customers could look forward to premium Spider-Man: Far From Home items like mini drones, travel neck pillows, mini-figurines, and more when they buy participating Philips Monitors products in select dealers and outlets. You can check out the promo mechanics on the Philips Monitors Facebook page here
Shoppers who would purchase participating Philips Monitors products within the time period of July 1 to 31 will be eligible for the promotion. See below the list of models and the corresponding collectible you'll get on purchase.
Collectibles for this promotion include the following items: One (1) Spider-Man Far From Home Mini Drone, One (1) Spider-Man Far From Home Location Device, One (1) Spider-Man Far From Home Travel Neck Pillow, One (1) Spider-Man Far From Home Luggage Tag, One (1) Spider-Man Passport Cover, and One (1) Spider-Man Mini Figurine.
This promotion is available in participating stores and dealers nationwide. Find the nearest near you in the table below:
Customers may claim their Spider-Man Far From Home collectibles up to 60 days after the end of the promo, but only from the store where they bought the Philips Monitors product.
Don't miss your chance to get these exclusive goodies, grab a Philips Monitor now.
Ira James is an enthusiast who has his roots on PC hardware and gaming. His career as a tech journalist began after working in the PR industry for two years. He started GGWPTech to write PC hardware reviews, gaming, cyber security, and enterprise tech news. His works are also syndicated by other media publishers: Tech Sabado, and the Sunday and Business I.T. section of Manila Times.