TELECOM | PLDT fibers up more villages in Metro Manila
Telco and digital services provider PLDT continues to expand its fiber-to-the-home (FTTH) services in the country's key urban centers.
MANILA, PHILIPPINES — Leading telco and digital services provider PLDT continues to expand its fiber-to-the-home (FTTH) services in the country's key urban centers, providing access to world-class internet services to more homes and businesses including those in residential subdivisions in various parts of Metro Manila.
In the first half of 2019, PLDT's FTTH rollout covered villages across all municipalities in Metro Manila, such as Makati, Muntinlupa, Las Piñas, Parañaque, Quezon City, Mandaluyong, San Juan, Pasig, and Taguig.
"Fiber remains the ideal solution to the connectivity needs of fast growing urban communities such as those in Metro Manila," said PLDT and Smart SVP and Consumer Business – Market Development Head Oscar Enrico A. Reyes, Jr. "PLDT Home Fibr establishes the strongest connections and top-of-the-line services that benefit both homes and businesses."
The villages in Makati City covered by PLDT's FTTH rollout include Bel-Air Village, Dasmariñas Village, Forbes Park North, Magallanes Village, Palm Village, San Lorenzo Village, and Urdaneta Village.
PLDT Fibr is also available in the following villages in Muntinlupa, Las Piñas, and Parañaque: Ayala Alabang Village, Hillsborough Alabang Village, Pacific Malayan Village, Pacific Village, Tierra Nueva Village, Ayala Southvale Village, BF Executive Triangle, BF International Village, BF Executive Village, BF Homes, Multinational Village, South Bay Garden Subdivision, and Tahanan Village.
Also part of the FTTH rollout are subdivisions in Quezon City, namely, Arcadia Village, Ayala Heights, Ayala Hillside Estates, Corinthian Gardens, Corinthian Hills, Don Antonio Heights, Don Enrique Heights, Filinvest Homes, Greenmeadows, Horseshoe Village, La Vista Subdivision, Loyola Grand Villas, Tierra Bella Subdivision, Tierra Pura Subdivision, Tierra Verde, Varsity Hills, White Plains, St Ignatius, Blue Ridge, Alta Vista, Acropolis Village, and Xavierville Subdivision.
Fiber is likewise now available in residential villages in Mandaluyong and San Juan such as Acropolis Executive Village, Acropolis Subdivision, North Greenhills, Palladium Subdivision, Wack Wack Village, East Greenhills, Northeast Greenhills, and West Greehnills.
Pasig and Taguig cities' subdivisions now covered with fiber include Capitol 8, Lexington Garden Village, Mckinley Hill, Mckinley Hill Village, Phoenix Subdivision, Tierra Nueva Village, and Valle Verde 1-7.
With PLDT Home Fibr, residents in these villages can enjoy fiber-fast internet speeds of as much as 1 Gigabit per second (Gbps) which allows them to download movies and videos in seconds, browse multiple websites quickly, and play online games without any lags.
The powerful Fibr connectivity further enables families to enjoy renowned entertainment options from PLDT Home's game-changing entertainment box—the Roku PoweredTMTVolution which offers Cignal TV, and over 100 streaming channels including Netflix, iflix, and YouTube.
A new service that further improves the internet experience of families is the Google WiFi which uses mesh technology to provide unlimited fiber-powered WiFi connectivity in every room of a customer's home. Relying on a single WiFi modem limits the area in a home that can be served with the high-speed internet connection provided by fiber-powered broadband. Barriers like walls limit the propagation of the WiFi signal which weakens as the user gets farther from the modem.
"Google WiFi greatly improves customer experience because its mesh network of high-powered modems ensures that all parts of the home have strong broadband service," Reyes said.
With robust connection from Fibr, families can also take advantage of PLDT's SmartHome security devices such as the home monitoring system Fam Cam, the cyber security platform Fam Zone, and the multi-functional kiddie gadget Smart Watch.
PLDT's FTTH expansion in Metro Manila is part of PLDT's aggressive nationwide fiber expansion program. It has already transformed key urban areas into PLDT Fibr Cities starting with Toledo City in Cebu, General Santos in Mindanao, Naga City in the Bicol region, as well as central business districts like Rockwell Makati and Bonifacio Global City, while Cavite and Bataan became the first and second "Smart Provinces," respectively.
Underpinning these service improvements is the continuing network expansion and improvement programs of PLDT and Smart.
In the first quarter of 2019, PLDT further expanded the coverage of its fiber-powered, fixed line broadband network to 6.7 million homes passed, a 6% increase from end-2018. The total number of fiber ports reached 3.02 million ports, including 1.61 million that are available for new customers.
Moreover, PLDT expanded the total footprint of its fiber optic cable network to 259,000 kilometers, up 6% from end-2018. This fiber network serves both PLDT and Smart and has been critical in enabling their fixed and mobile networks to be the best in the country, delivering internet services that have won awards from independent firms like Ookla and Opensignal for being such.
Supporting these initiatives is the ongoing modernization and expansion of PLDT's fixed and mobile networks under its historic-high P78.4 billion capital expenditure (capex) program for 2019.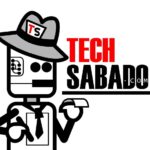 by TechSabado.com editors