COMMUNITY | TNT KaTropa Team, KJ McDaniels empower barangay kids through basketball
TNT KaTropa players spend a Saturday morning with kids to teach them the fundamentals of basketball.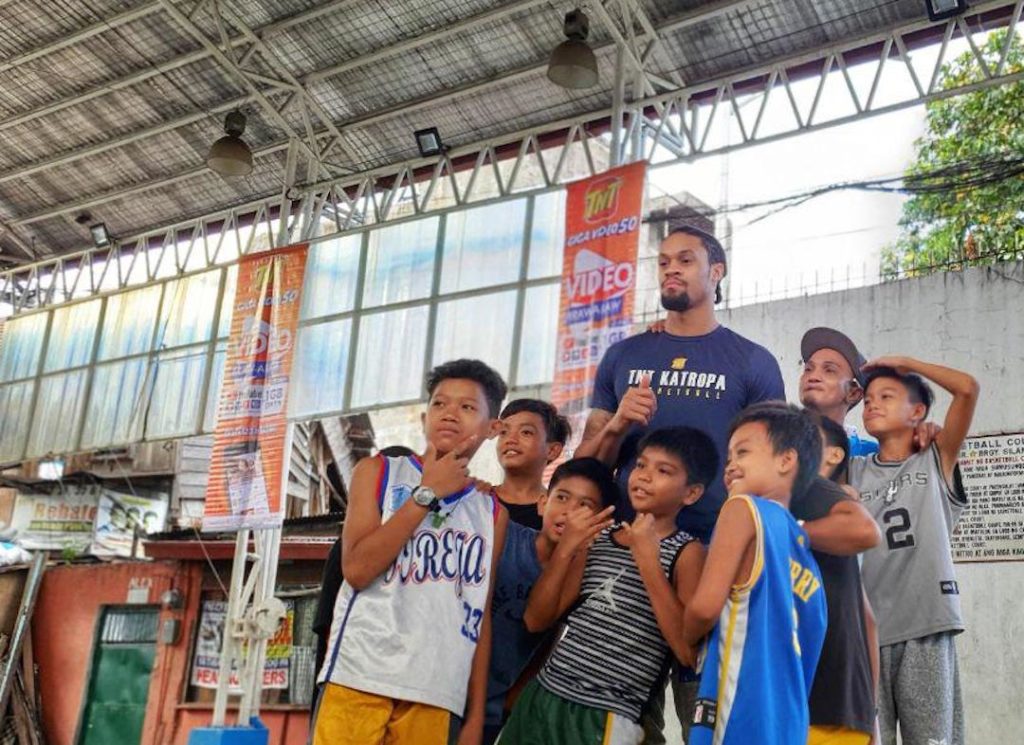 Around fifty (50) children and teens learned basketball fundamentals from the TNT KaTropa team during its Basketball Hoops Camp in Barangay Silangan, Quezon City.
 
With the support of PLDT wireless subsidiary Smart Communications, Inc (Smart), PLDT-Smart Foundation, Amigo Foundation, and the local government, kids aged eight (8) to fifteen (15) got the chance to improve their ball handling skills with no other than TNT KaTropa head coach Bong Ravena, consultant Mark Dickel, and players KJ McDaniels, Michael Digregorio, Marion Magat, John Karlo Casino, Almond Vosotros and Samboy De Leon.
 
"At TNT KaTropa, we always want to involve the community, that's why we're very happy to help teach the kids how to play basketball," said Gabby Cui, team manager of TNT KaTropa and Assistant Vice president and head for Community Development and Partnerships at Smart. "We have very talented players in our team, and we really want to share our knowledge in sports, specifically basketball."
 
One of the telco's many advocacies is to promote mental and physical fitness through sports development and other initiatives that are vital to nation-building.
 
"Sports teaches you a lot of things like teamwork, perseverance, and excellence. These are the same values that we at Smart would like to put a premium on," said Cui.
 
Giving back to the community
 
Basketball hoops camps like this one are close to heart of TNT KaTropa's shooting guard KJ McDaniels. Growing up, he watched his dad play basketball at the University of South Alabama. He fell in love with the sport at a very young age. McDaniels' career started in the NBA for the Philadelphia 76ers, Houston Rockets, and eventually in the Brooklyn Nets. And now, he is making waves in the Philippine Basketball Association (PBA) Governor's Cup with TNT, and sharing his talent with young, aspiring athletes.
 
"Playing street basketball with my friends when I was little helped me become the player that I am today," said McDaniels. I wanted to give back and teach kids who share the same passion in playing basketball, to tell them to pursue their dreams, to stay focused, and to not let anyone stop them from achieving their goals."
 
For 10-year old Asher Cabangon, this was an opportunity he could not miss. A fan of TNT KaTropa, he was excited to have an up close and personal training straight from the pros themselves. "We are very happy that they were able to teach us. I learned a lot from them today," he said in Filipino.
 
Asher and the other kids who participated in this event took home free signed basketballs, Sacks of Joy, and free shirts from Smart and partners.
 
The TNT KaTropa import reminded the young athletes to never stop dreaming. "Always challenge yourself no matter what it is," he said. "In life, you win some, you lose some. Just keep pushing yourself and keep challenging yourself to be a better individual every day. Always thank God for giving you the opportunity to wake up and being able to do what you love," he added.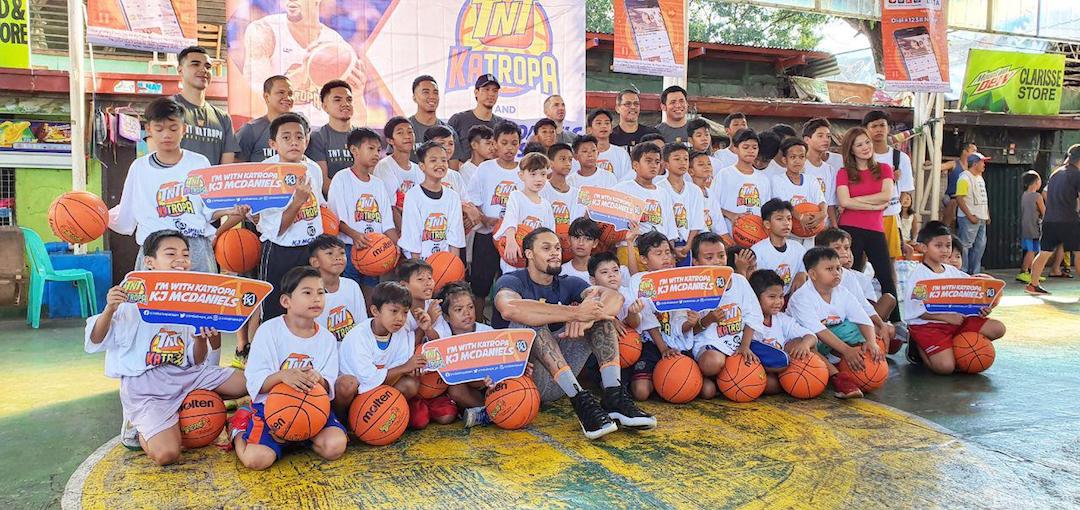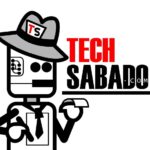 by TechSabado.com editors