BUSINESS TECH | E-commerce tech innovator undergoes rebranding
With the launch of four new products, Anchanto establishes itself as an industry leader with a full suite of SaaS offerings.
Anchanto, the Singapore-based B2B software-as-a-service (SaaS) company specializing in e-commerce technology, recently announced the launch of four new products and a complete rebranding to mark a pivotal change in its offerings and solutions.
Anchanto's journey began with a belief and a mission that e-commerce would become the norm, and businesses around the world would require purpose-built platforms and scalable technology to simplify their sales and logistics operations.
The company started by running logistics and e-commerce fulfillment operations for more than six years, allowing it to understand the market and challenges faced by its actors, before evolving into a software company. Anchanto then poured all this experience into the development of its products, Order Management System (SelluSeller) and Warehouse Management System (Wareo), which have been supporting the operations of hundreds of businesses around the world including Fortune 500s.
Today, Anchanto introduces four additional products designed and engineered hand in hand with selected customers. These products reflect the company's continuous efforts to bridge e-commerce gaps, innovate, and more importantly, to build integrated solutions with the involvement of their partners.
"We believe that today, all commerce is e-commerce. As a result, our customers and prospects are in pressing need of new solutions to manage their evolving business operations," said Vaibhav Dabhade, co-founder and chief executive of Anchanto. "With a total of six products covering the entire value chain of e-commerce and related logistics, we built a modular, scalable, and integrated solution portfolio for aspirational businesses."
"We see a lot of fragmentation in local and cross-border shipping, and witnessed 3PLs and 4PLs, e-commerce enablers, and businesses running logistics operations facing difficulties at various levels. They struggle to manage relationships with their customers, track and measure the performance of their partners, and simultaneously keep track of thousands of orders shipped every day," Dabhade said. "This led us to build innovative and scalable offerings that would help customers bridge these complex gaps. Each of our offerings are unique. For example, there are no parallel products to Anchanto Operations Experience, only parallel workarounds."
Rebranding
The company also shared that its rebranding was the result of a desire to align its messaging with its vision to simplify and connect e-commerce operations, and its ambition to become a leading global enterprise e-commerce solution provider.
"We are expanding into new regions and transitioning from being an SEA-centric company to a global one," said Abhimanyu Kashikar, chief opearting officer & co-founder, Anchanto is a dynamic, mature, and experienced company, and we wanted our image to reflect this and the scale of the customers we work with."
Until now Anchanto had three distinct brands – Anchanto, SelluSeller (OMS), and Wareo (WMS). While the individual product brands were renowned in Asian markets, the main brand sometimes remained eclipsed.
"Our products were only recognized individually, and we wanted to emphasize their integrative nature," Kashikar said. "This instigated us to rework our branding and weave our true vision and messaging into it."
Anchanto's new brand displays a deep blue primary color and several other complementary tones expressing its bold attitude and diverse products. The branding was also updated with new shapes and designs to represent building blocks as Anchanto's products fit easily into existing tech environments with seamless integrations.
With highly stable e-commerce and logistics platforms built to handle massive volumes for enterprise customers, the technology company has captured the attention of several markets. It recently expanded and launched its operations in the United Kingdom, France, the United Arab Emirates, South Korea, and is taking steps to explore new markets in the Middle East.
Given its market presence, Anchanto serves a massive customer base of global players including Fortune-500 companies like Panasonic, L'Oréal, HP, DHL Supply Chain, Asendia, Toll Logistics, Decathlon, Fossil, Stanley Black & Decker, NinjaVan, The Body Shop and more. With the introduction of new technology and the expansion of its presence, Anchanto expects to widen its customer base further and set new standards for e-commerce SaaS technology.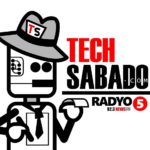 by TechSabado.com editors