ONLINE TIPS | Four ways to create a website for small business
Creating a website can promote your business and help stay engaged with customers.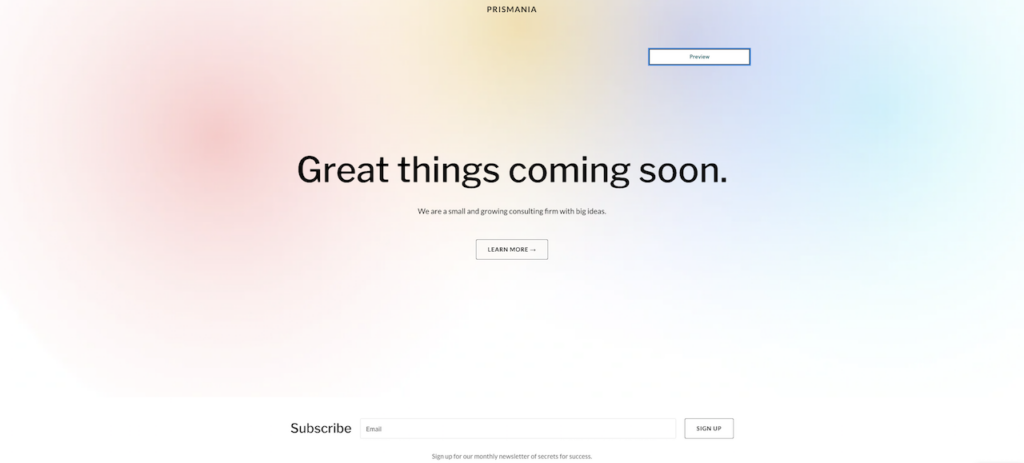 Being online in today's digital world is crucial to help a business get noticed. Whether starting a new business, getting an existing business online or launching an updated website, building the right website is important to help drive success for online business growth.
But if you are just getting started, or do not consider yourself as "technically minded", the choices of online tools and solutions available today may seem overwhelming.
Here are four different ways to consider creating or updating a business website, along with some pros and cons of each approach.
Use a website builder tool
If you would like to build a website yourself, there are many tools and solutions available on the market today that are designed as easy to use and affordable online solution tools. If you are looking to create a website focused on providing customers with information about your business and offerings or how to find your retail business, then this can be a great option.
An advantage of using a website builder is that it allows you to create your own website without having to learn to code. By using templates and an interface that is mobile optimized, you can create a website that suits your unique business, which can be easily updated to keep the content fresh and interesting.
GoDaddy Website Builder tool also includes an ecommerce builder to create a beautiful online store to sell products and services. With this tool, up to 1,500 products can be uploaded to an online store, and have flexibility to choose payment and shipping methods that work for your customers.
Use WordPress' unique plug-ins
WordPress is a content management system (CMS), which offers thousands of unique themes and plug-ins to customize a robust website with unique presentations for your business and its products and services.
Using WordPress can be more complex than using a website builder tool, so having some technical skills can be helpful if deciding to use WordPress to create your website. It is possible to reduce the amount of technical know-how needed to create and maintain a WordPress site with WooCommerce by opting for a managed WordPress hosting package, like the one offered by GoDaddy. If you choose this, things like updates to the WordPress CMS will be handled automatically, as well as security protections like daily backups and SSL Certificates for your website.
Build your own website from scratch
If you feel comfortable designing and coding your own business website from scratch, this choice might work for you. If you choose to build your own website from scratch, it is important to be realistic about what you can achieve and how quickly you can achieve it.
Web designers spend years learning their craft, so don't expect that you'll be able to build a large, complex website with just a few weeks of taking an online course under your belt. That said, with persistence and dedication, this choice might be right for you and your business. And, if you have been considering web design, this way might be an opportunity to learn how to code a website, along with creating a website for your business.
Choose a web designer
If you are looking to create a large, powerful website packed with unique features, and feel that you do not have the skills nor the time to create a website for your business, then this might be the way to go.
To help determine if you are choosing the right web designer for your needs, look at examples of a designer's previous work, and reputable designers should be happy to put you in touch with past clients so you can get a true idea of their ability. Choosing this way to build your business website may be more costly than some of the other ways, yet it can allow you to focus on your business, while a professional builds your website.
WATCH: TECHSABADO and 'TODAY IS TUESDAY' LIVESTREAM on YOUTUBE