Technology has enabled us to do many things in an easier and more efficient way, becoming a crucial part of our everyday life. So it's no wonder that we are always looking for ways to care for our devices – especially when days are filled with work tasks, family commitments and personal pursuits.
Samsung recognizes that you deserve care that meets you when and where you need it. That is why Samsung Customer Service has continued to expand its range of offerings to ensure that you are provided with the broadest range of services – so you can get the right care for your Samsung, everytime.
Care that comes to you
Imagine not having to leave your home to get the care that you need for your devices. That is why Samsung has invested in customer care channels that bring services right at your doorstep.
If you own a Galaxy device and reside within NCR, you will be able to book a door-to-door Pick-up Service, wherein a service partner will pick up your device at your preferred schedule and address, repair it at the authorized service center, and have it delivered back to you once repair has been complete. Samsung also has the Galaxy TechVan, a first in the industry mobile service center that tours nationwide to offer repair services for your Galaxy devices and select home appliances. It has already been to cities like Pangasinan in Luzon, Naga City and Bacolod in Visayas, and in General Santos City and Davao Province in Mindanao.
Other ways you can get in touch with Samsung's customer service representatives at the comfort of your home include their 24/7 Hotline, Live Chat for mobile devices, and a video call with Visual Support so you can also show them the problem with your home appliance. Samsung also offers Remote Service where you can let a Samsung expert remotely access your phone or TV to diagnose and assist you in fixing the issue.
If you like to figure things out independently, you can also opt for Self-Help and check out quick-fix solutions and FAQs in Samsung.com to help on your Samsung products. But if you still prefer to talk to a Customer Service representative face to face, Samsung is also taking steps to make this process more convenient. Try the Pre-booking Service and secure an appointment through Smart Q Service. Just visit Samsung.com, download the app, and schedule a visit at the nearest service center. You can also virtually line-up at home or on the road and get a ticket through the queuing app, reducing your wait times and allowing you to be more productive.
Care that is inclusive, sustainable
Samsung strives to make customer services more inclusive and eco-friendly, with solutions that prioritize accessibility and sustainability. You can now set up a video conversation with a Samsung Sign Language Expert through Sign Language Support to get live support and assistance with your product.
To prolong the life of your appliances, Samsung also offers services like Proactive Care, which includes check-up and cleaning of air condition units with the help of Samsung Authorized Service Centers nationwide. The proactive service automatically notifies you to schedule check-up and cleaning of your air conditioner so you can better maintain your AC.
To reduce waste, you can also have your Galaxy phone or TV repaired using Eco-Conscious Repair, which focuses on just the affected parts. With this innovative process, Samsung helps lower the cost of the parts you must buy, as well as the amount of electronic waste, while maintaining the same high level of service quality.
But if it is time to say goodbye to your beloved Galaxy device, Samsung also offers convenient and responsible options via the Electronic Waste Disposal (EWD) program. Drop boxes for EWD are deployed at different Samsung Authorized Service Center locations nationwide.
All you must do is bring your mobile e-waste, drop them in the EWD box, and Samsung will take care of them for you by working with companies to take care of the last step in an environmentally friendly way. Free pick-up of unwanted appliances is also available in the NCR.
Be a Samsung Member
Be a Samsung Member and enjoy the perks that come with it. Join the community of Samsung fans through the Samsung Members app, get customer support, insider tips and exclusive promos. You can also earn rewards and explore a world of inspiration with curated content just for you.
If you own a Galaxy S Series or Z Series device, you are also entitled to the Samsung Concierge benefits, where you'll have a dedicated toll-free hotline with customer partners ready to assist with configuration, diagnostics, and even help with repairs. You can also secure your appointments via this hotline and can save time by skipping long lines when you visit selected
Samsung Authorized Service Centers.
And if you're worried about not having a phone while it's being repaired, you can even request a temporary loaner unit. Loaner units also apply to some home appliances while yours is being serviced.
Get the extra care you deserve so you can worry less and enjoy more with your Samsung devices.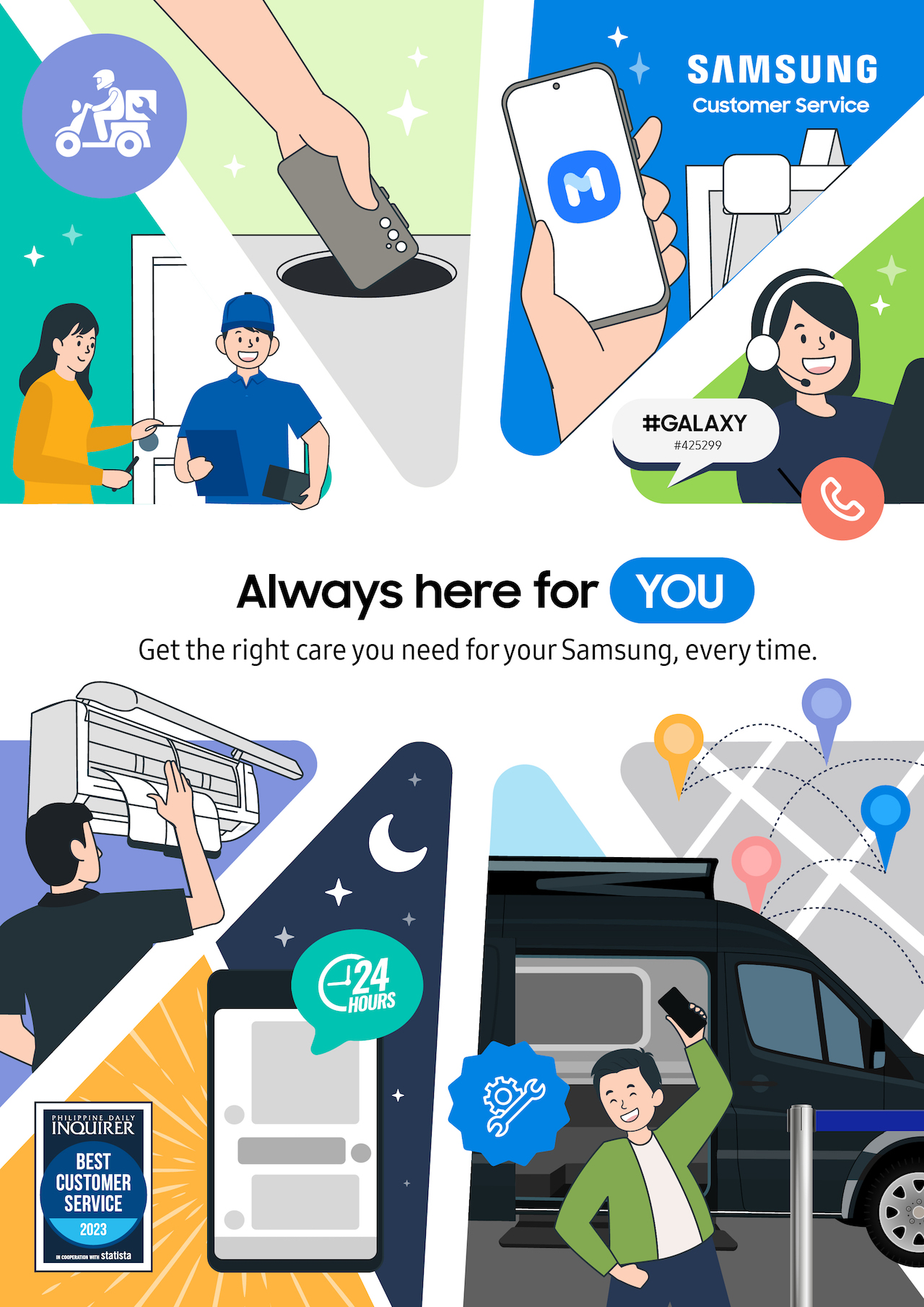 WATCH: TECHSABADO and 'TODAY IS TUESDAY' LIVESTREAM on YOUTUBE
WATCH OUR OTHER YOUTUBE CHANNELS:
PLEASE LIKE our FACEBOOK PAGE and SUBSCRIBE to OUR YOUTUBE CHANNEL.
autoceremony >> experimental sound, synths, retro tech, shortwave

RACKET MUSIC GROUP >> alternative manila

GiZMO MiZMO >> toys and collectibles

PLEASE LIKE our FACEBOOK PAGE and SUBSCRIBE to OUR YOUTUBE CHANNEL.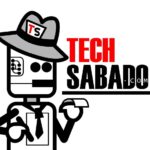 by TechSabado.com editors