GADGETS | Realme poised to change the Southeast Asia smartphone market with Realme 2 Series
Realme 2 and Realme 2Pro, are the first smartphones targeted at the youth with total solutio and offered at highly competitive prices.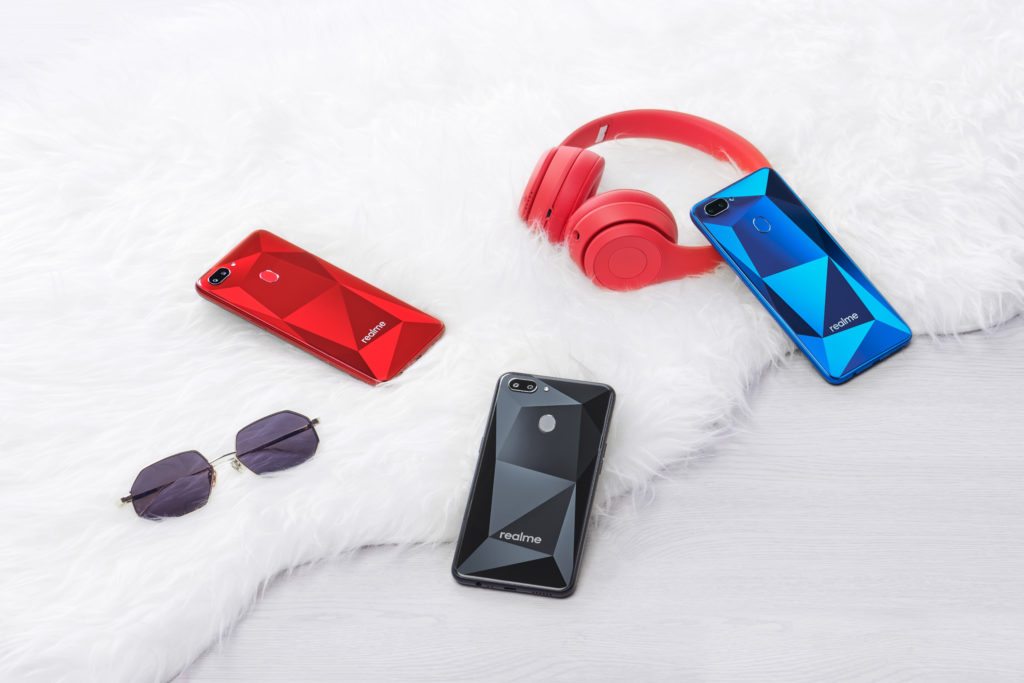 JAKARTA, INDONESIA — Realme, the new emerging smartphone brand that specialises in providing high quality smartphones, today unveiled its product line-up for Southeast Asia in a launch event in Indonesia – Realme 2, and Realme 2Pro – which are especially designed for the youth of today. Carrying the tagline, 'Proud to be Young', Realme is focused on becoming a ground-breaking smartphone brand for the younger generation, bringing together best-in-class performances coupled with contemporary style.
Realme sees being young as having infinite possibilities. The possibility to create, and be proud of breakthroughs; to change, and be proud of growth; to conquer, and be proud of success; and to persist, without being afraid of paving a new path. That is why the voice of the youth should be heard by the world. Combining a youthful design and competitive specs, Realme's innovative products have inspired and attracted millions of users in India, and now its flagship products, Realme 2 and Realme 2Pro, are expected to have the same reception in Asia.
Realme 2: Top notch screen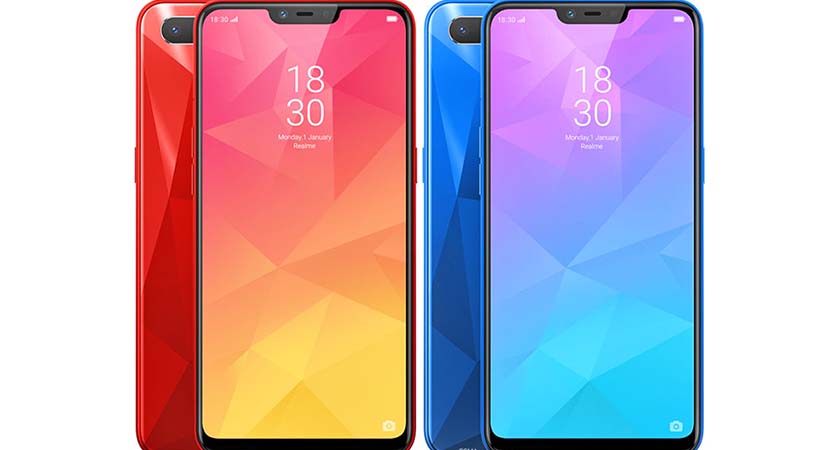 Realme 2 has a screen size of 6.2 inches and a screen-to-body ratio as high as 88.8%. Made of 2.5D nanoscale composite material, the back cover produces a diamond-like effect of light and shadow. Realme 2 comes with a 4230mAh large battery and an AI Power Manager to provide an exceptionally long battery life of 44 hours. The rear camera features 13 million + 2 million-pixel cameras with optimized portrait mode, giving clearer profiles and a more natural bokeh background.
Built with the AI Beauty 2.0 algorithm, the 8 million-pixel front camera enables differentiated beautification of men and women in the same photo. Available in colours such as red diamond, blue diamond, and black diamond, Realme 2 is A Notch Above most in terms of design, performance, and experience with an affordable price.
The diamond-like design of Realme's first-generation phones was well received and favoured by young consumers on social media and shopping platforms immediately upon their release. The design of Realme 2 is really 'A Notch Above'. By adjusting the curvature of the middle frame and optimising the design details, Realme 2's back battery cover also uses 12 layers of nanoscale sheet laminates, making it more scratch and water-resistant.
Realme 2 has a 6.2-inch super-view full notch screen with a resolution of 1520 × 720 and a length width ratio of 19:9. Through a more compact arrangement of the earpiece, the front camera, and the light sensor, coupled with the ultra-narrow 2.05mm bezel and upgraded dispensing process, the screen bezel is further narrowed by 16%, achieving a screen-to-body ratio of 88.8%.
Realme 2 uses a 4230mAh ultra-capacity battery, with a lab-simulated calling time of up to 44 hours, music play of 18 hours under Wi-Fi, or up to 10 hours of game play. In addition to the large battery size, Realme 2 also provides an AI Power Master to further extend battery life. Realme 2 uses a Qualcomm Snapdragon 450 octa-core processor, advanced 14nm process technology, and a CPU clock speed of 1.8GHz with two storage capacity versions of 3GB RAM + 32GB ROM and 4GB RAM + 64GB ROM. Its stronger image processing and large running memory, coupled with a long battery life of 4230mAh, can run mainstream large-scale games smoothly.
Realme 2 has been further optimised in terms of its front and rear lenses. The innovative personalised beauty solution AI 2.0 delivered through the 8 million-pixel front camera can identify 296 face recognition points and, through AI algorithms, recognise the gender, age, skin tone and even skin type of characters in photos, and subsequently offer personalised beauty solutions. The main camera uses a dual camera combination of 13 million + 2 million pixels to optimise the portrait mode. The dual-camera hardware combined with the software algorithms makes the contour of the characters under Realme 2's portrait mode clearer, the background bokeh effect more natural, and the photos more textured and layered without losing details. It supports PDAF phase focusing can effectively reduce waiting time.
Realme 2Pro: The first widely available model with super-view notch full screen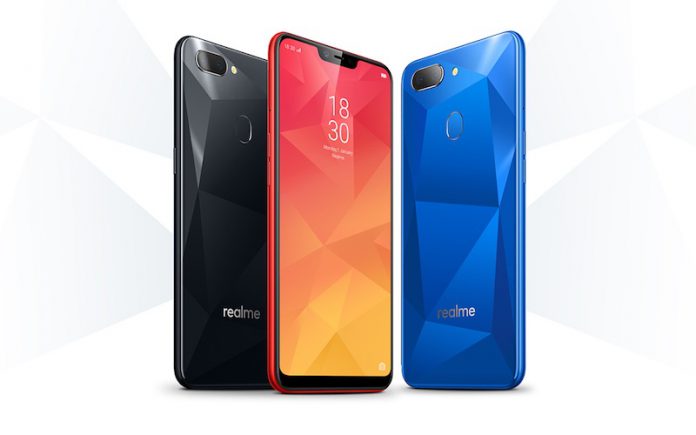 Realme 2Pro has a 90.8% screen-to-body ratio, which is similar to holding a conventional 5.5-inch phone with a 16:9 screen. Its back cover has a sectional lamination of 13-15 atomic layers. Exquisite carving presents the water drop back cover that comes with the sense of profundity, transparency, and hardness. The back cover features an arc that fits the palm and delivers a glass-like feeling. Realme 2Pro comes in colours such as Black Sea, Blue Ocean, and Ice Lake to match the current fashion trends.
Realme 2Pro carries the magic Qualcomm Snapdragon 660AIE processor that features high- performance and low power consumption, adreno 512 GPU, and Qualcomm All-Ways Aware sensor hub and HVX, as well as built-in AI engine. All of these combined guarantees an extremely smooth and real AI experience. Realme 2Pro is equipped with up to 8GB RAM and 128GB ROM and supports 256GB microSD card extension. Realme 2Pro also offers 4+64/6+64 options at more affordable prices. It also has a 3500mAh battery, coupled with AI sleep mode that smartly senses in what circumstances users are using the phone, allows users to use the phone for a whole day with ease, by employing different power saving strategies.
Realme 2Pro comes with 16-megapixel rear dual cameras, with the primary camera equipped with an IMX398 sensor that supports dual-core focusing, F1.7 aperture and 6P lens. The secondary camera is mainly tasked with measuring the spatial distance of photographed objects in the portrait mode. Realme 2Pro also comes with a 16-megapixel front camera, and F2.0 large aperture that brings more light feed, ensuring more distinctive selfie pictures. Realme 2Pro presents the brand-new AI beauty 2.0 feature that precisely recognises 296 facial identification points and offers 8 million personalised beautification solutions.
Realme 2Pro carries an Android 8.1-based Colour OS 5.2 AI system that comes with more fundamental features, optimised to facilitate daily use. Meanwhile, Realme 2Pro is built with a super cleaning feature that can remove junk files, Game Space that is designed to guarantee excellent gaming experience, all-round safety guard, smart driving, AI board, Google Assistant, Smart Scan, and more to let users fully experience the real convenience of AI.
Realme C1: redefined entry-level smartphone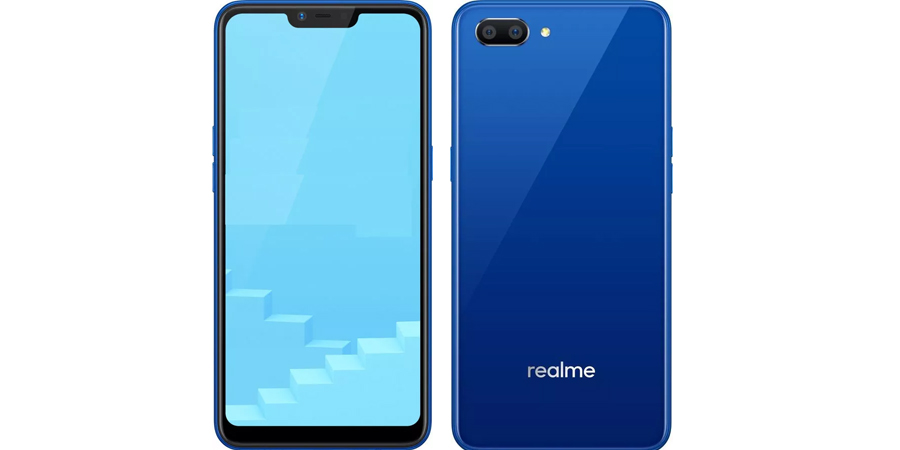 Realme C1 is a smartphone that redefines an entry-level smartphone. It contains a 'Mega Display' screen of 15.8 cm (6.2 inches) with a Full HD 1080p, and a screen ratio of up to 88%. Additionally, the 'Mega Battery' with a 4230 mAH capacity can support up to 18 hours of music playbacks with a Wi-Fi connection, videos playbacks for up to 15 hours or 10 hours of gaming experiences.
Realme C1 is supported by a Qualcomm Snapdragon 450 Octa-core processor which speeds up graphics rendering up to 25% and saves up to 30% of power. It comes with 2GB of RAM + 16GB ROM which can support a variety of game playing. In terms of appearance, Realme C1 comes with a sleek reflective design with the outer panel made up of 12 layers of Corning Gorilla Glass and shielded nano composite materials. It carries a smooth design and looks like a mirror that reflects light from the users' movements.
Price and availability
The brand is coming soon to the Philippines. Suggested Retail Prices and retail availability to be announced at a later date.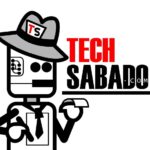 by TechSabado.com editors